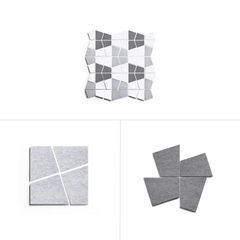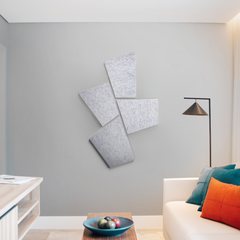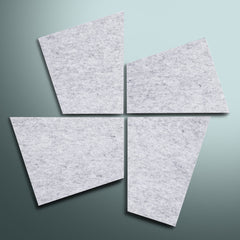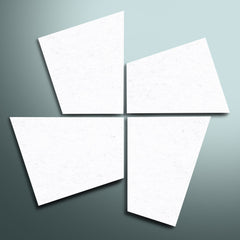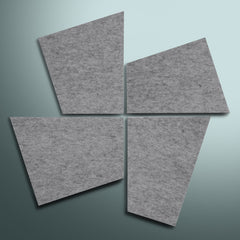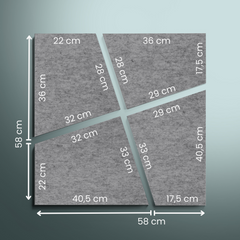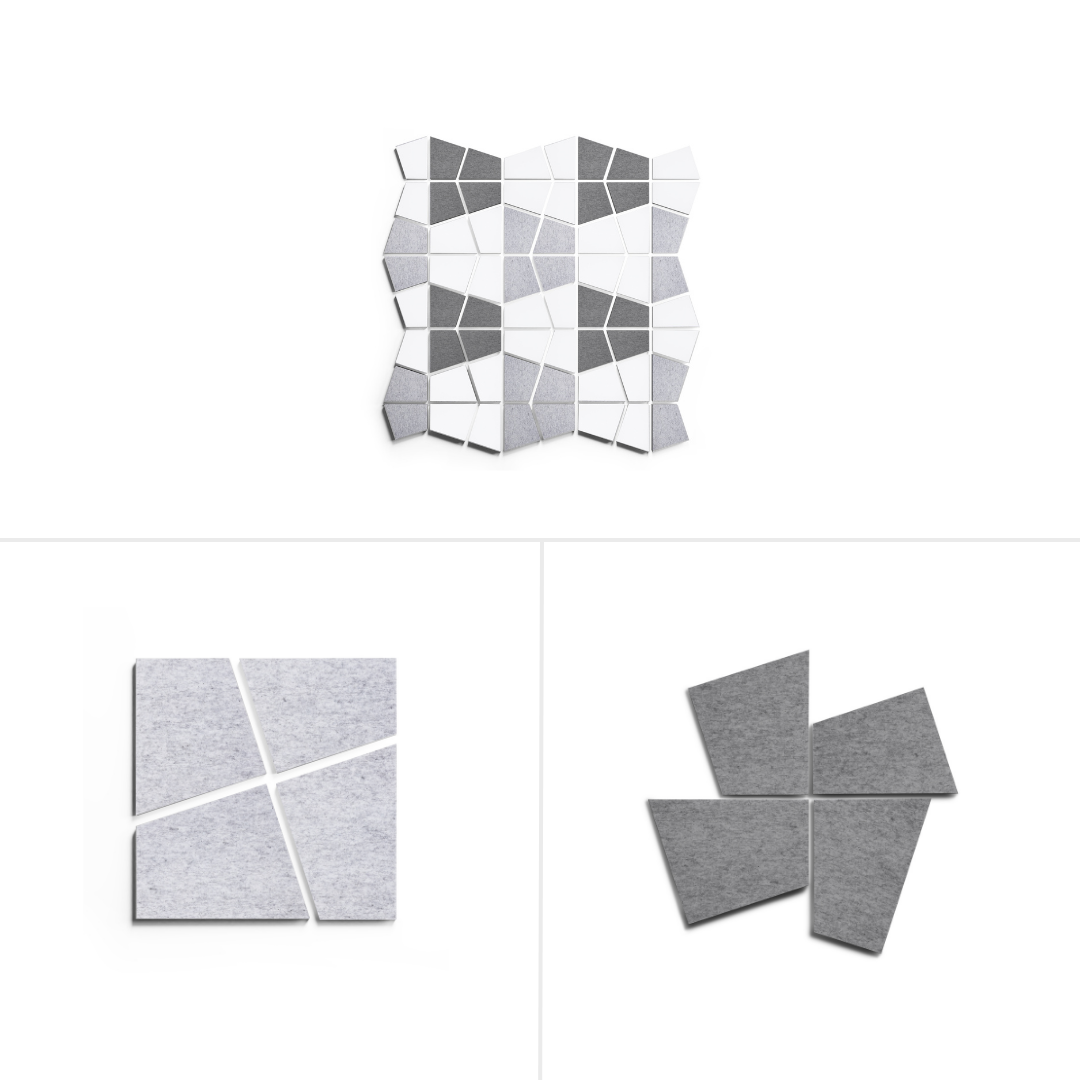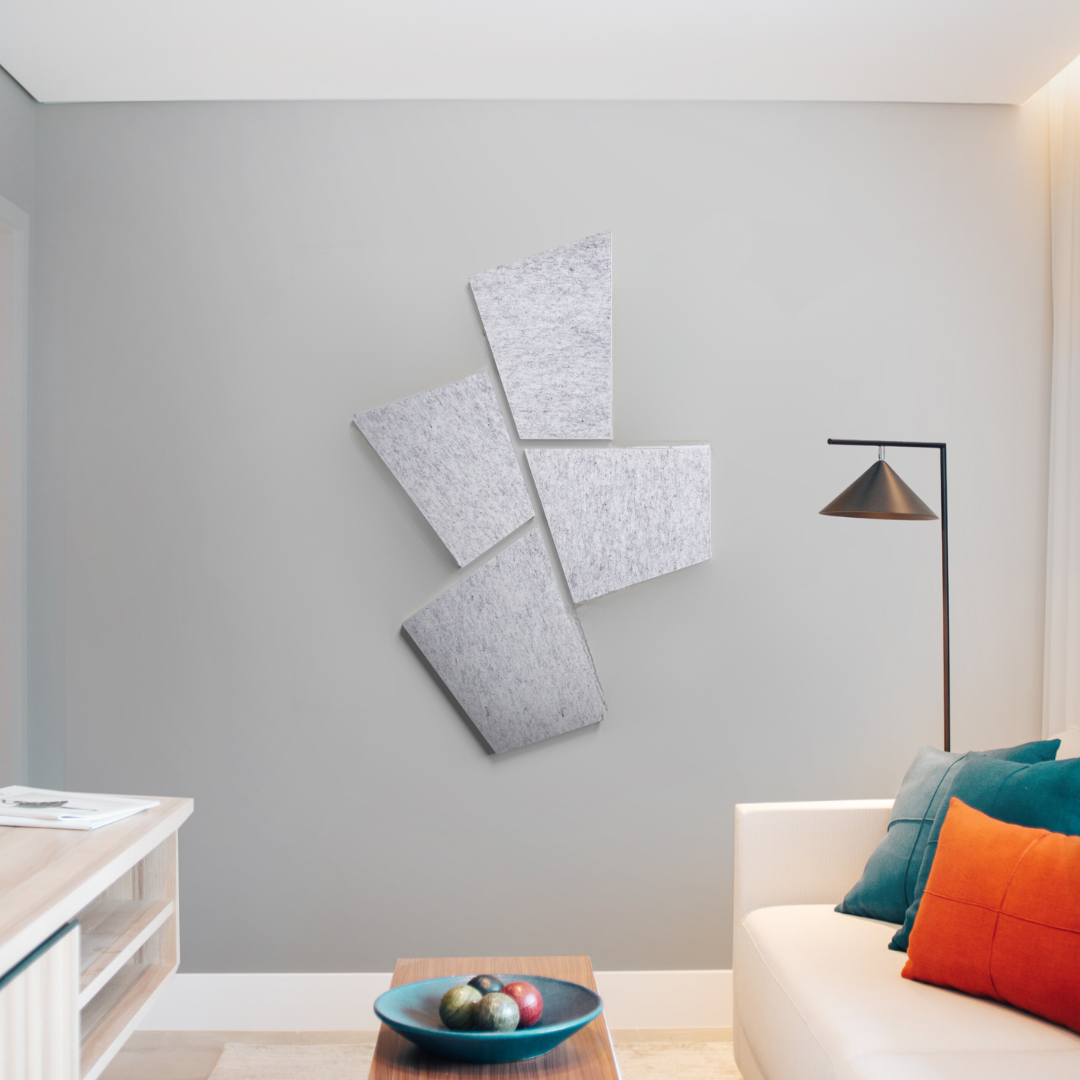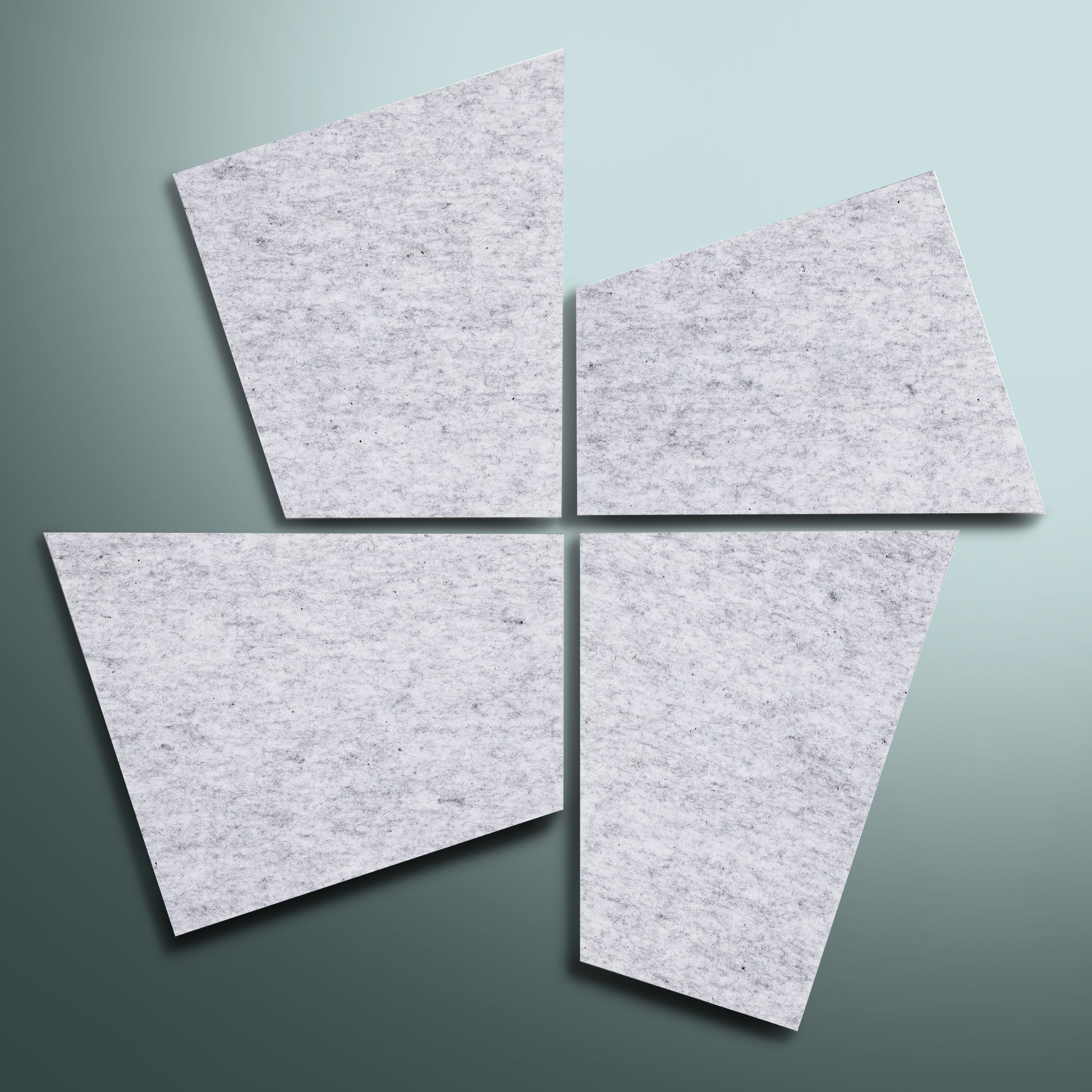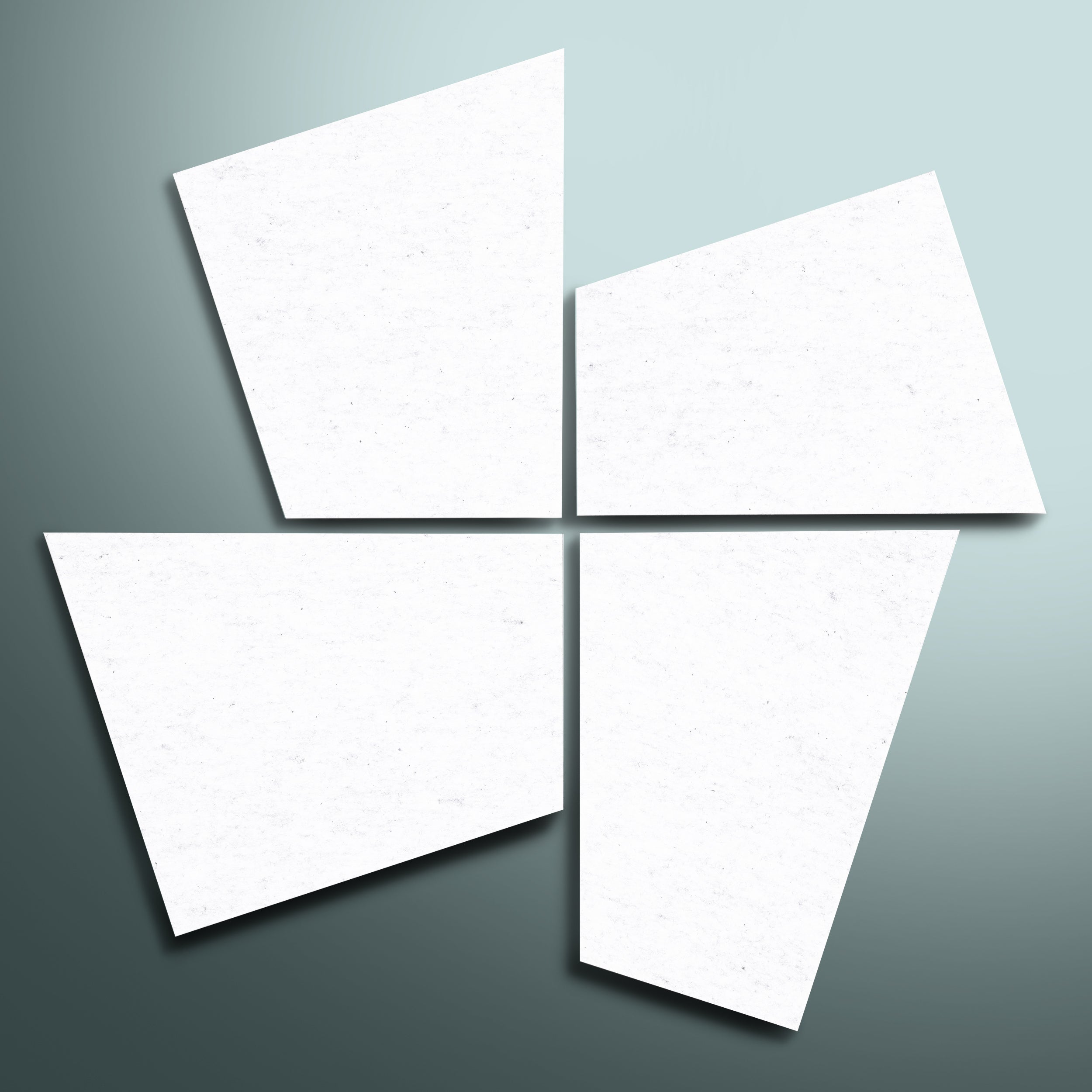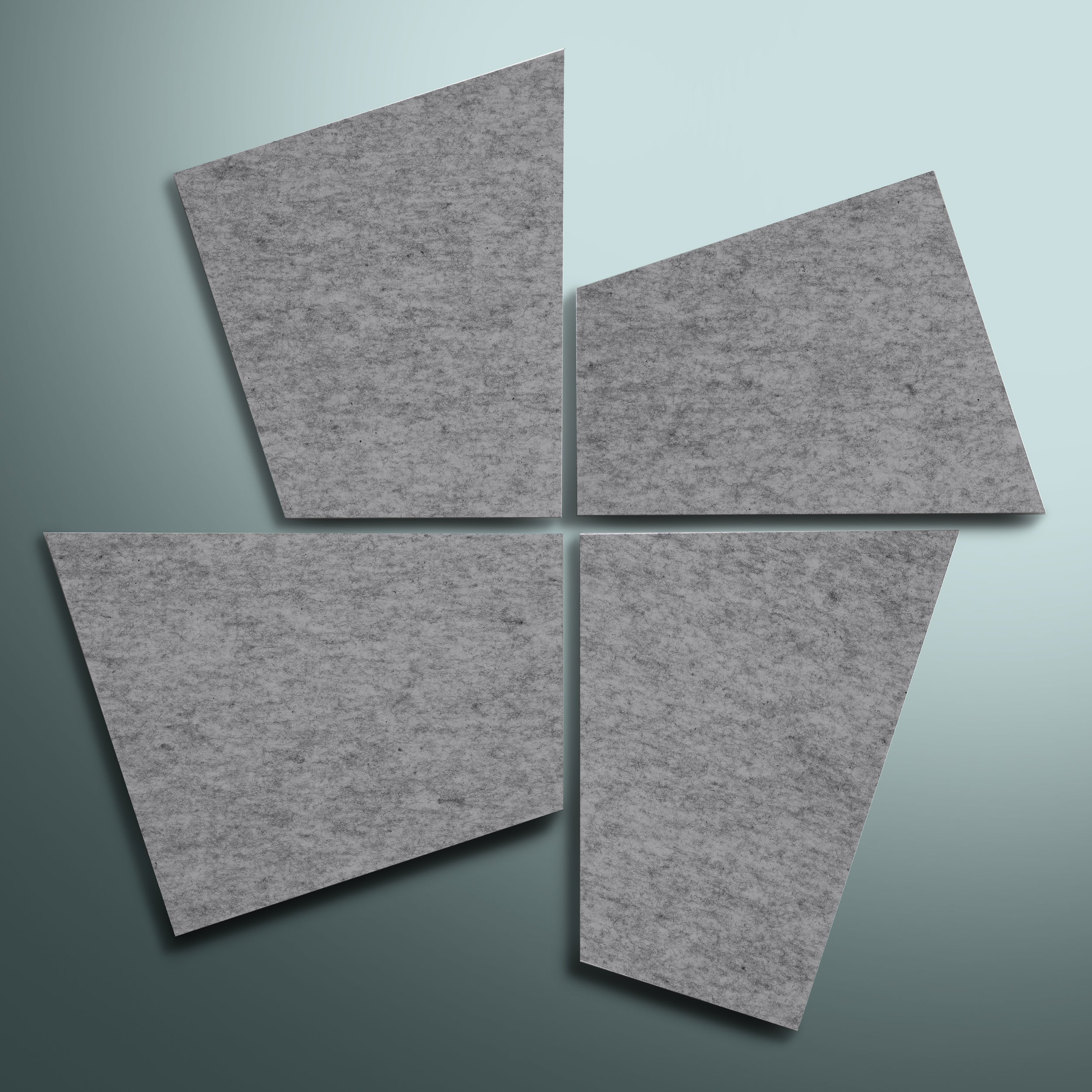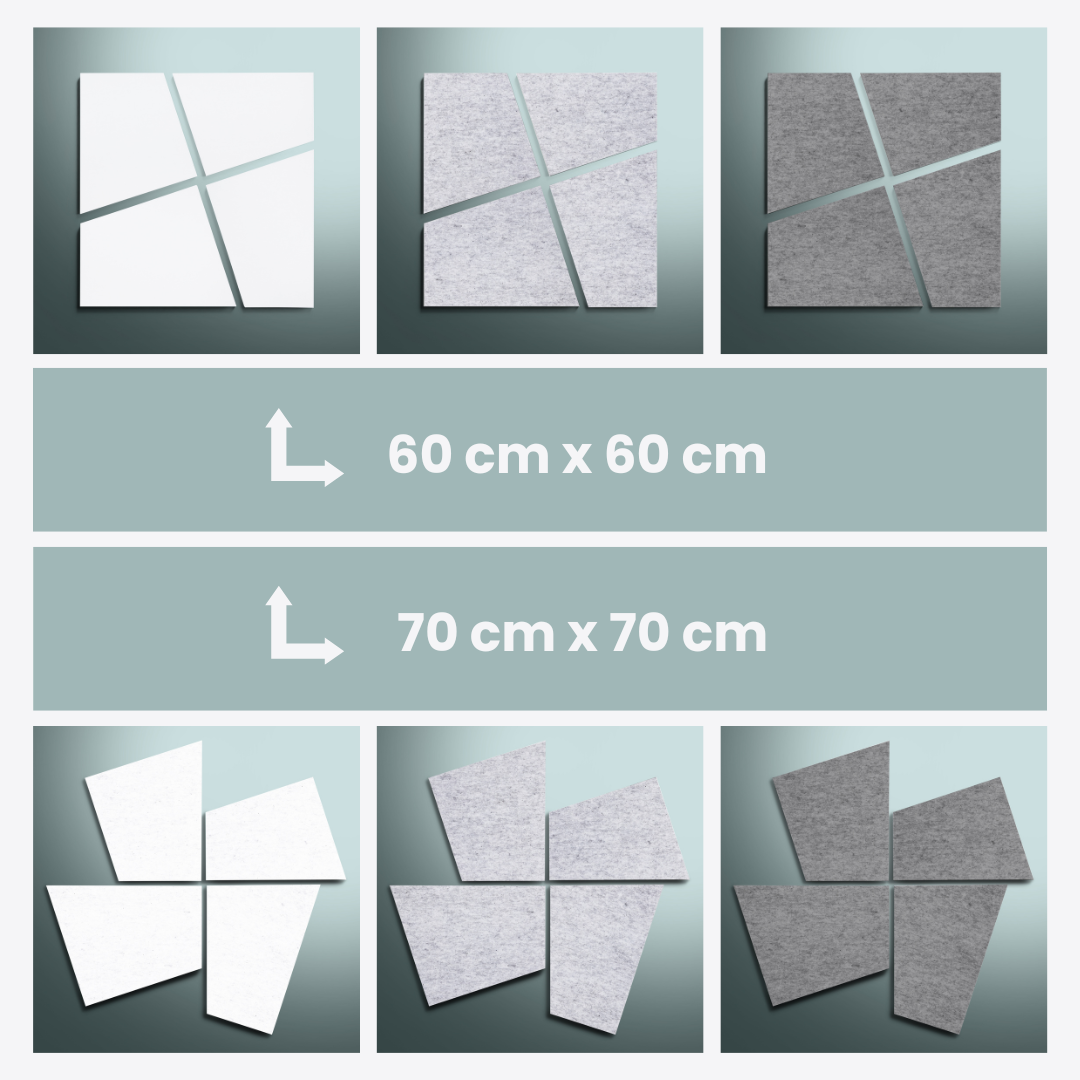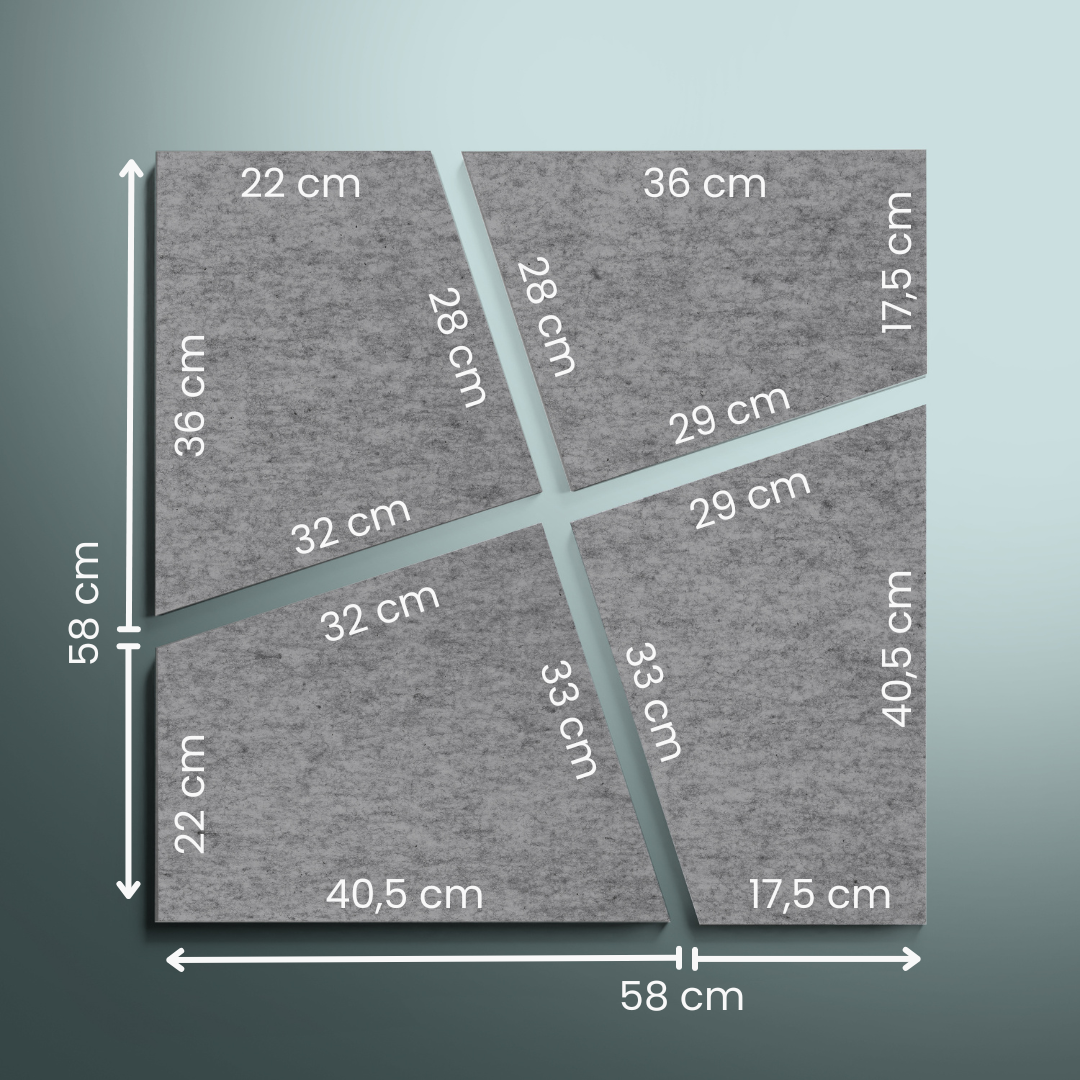 ✓ 5 year guarantee
✓ 30 days right of return
✓ 5 - 7 working days delivery time within the EU
DIVID Little4 - Created to create
Not in stock
Get creative and discover the incredible variety of acoustic elements. Accurate symmetry is also possible, as are impressive asymmetrical murals. This set consists of 4 pieces from the Little series and is intended to complement other sizes. The absorption area is 0.34 m2.
We use a high quality acoustic fleece, which consists of PES staple fibers. The proportion of recycled PET is approx. 60% and at the end of its life every acoustic panel can be recycled again.

The fleece is dimensionally stable, tear-resistant, allergy-friendly and has been awarded an Ökotex Standard 100.
In addition, it is resistant to house dust mites and vermin infestation. Mushrooms don't stand a chance either (DIN EN ISO 846).
Classified according to B-s1, d0, the acoustic fleece is flame retardant, tends towards low smoke development and shows no flaming droplets.

The smooth surface is thermally consolidated. Especially the mottled gray colors get a marble-like look. If a plate is damaged, it can be restored to its original shape with an iron.
You design with the innovative cuts of the elements exceptional acoustic images in endless variations. In the assembly instructions you will find suggestions for arrangements including size information. You can also combine different sets and expand your acoustic images infinitely. Or you create your own personal design. 

In addition, the elements are usable as pin boards and thus ensure more order in everyday life.

The items are attached to the wall withdouble-sided tape .
Of course, the adhesive tape is included in the package. Likewise the instructions.
So that you can sizes you can roughly imagine, here is a comparison of the individual sets with each other:
| | | | |
| --- | --- | --- | --- |
| Set | Pieces | m2 | approx. suitable for this room size |
| Little16 | 16 pieces | 1,35 m2 | 10 m2 |
| Little8 | 8 pieces | 0,67 m2 | 5 m2 |
| Little4 for expansion | 4 pieces | 0,34 m2 | 2 m2 |
| | | | |
| Big16 | 16 pieces | 5,38 m2 | 40 m2 |
| Big 8 | 8 pieces | 2,69 m2 | 20 m2 |
| Big4 | 4 pieces | 1,35 m2 | 10 m2 |
A set Little16 corresponds to a set Big4.
Two sets of Little16 correspond to a set of Big8 and
four Little16 equal the absorption area of a Big16.
GET INSPIRED
Good room acoustics with a style factor
Further products
You might also be interested in this